Main Index
Latest News
Welcome
Welcome to Mortal Kombat Warehouse, the most complete Mortal Kombat source in the web.
Browse the site choosing a game from the menu, here you'll find Story, Screenshots, Arenas, Props and Fighters of the game, each fighter page includes: A complete Spritesheet, Biography, Animations, Props, Movelist, Fatality Videos, Ending, Renders, Cut-Out Pictures, Wallpapers and more!
Latest Updates





The following sprites were ripped by Maggo:
Happy Birthday MKW! Today marks the fifth anniversary of something that started as a hobby and has turned out to be one the things I've done that I'm most proud of. It's also time to thank all fellow MK fans and loyal visitors to the site, even if it sounds cliché at this point.
And now the formality, today's addition of Sektor's sprites has completed all of the sprites from MK3! And we're only 3 spritesheets away from completing every spritesheet from MK1 to MKT! Which is really exciting, as doing this has been the main goal of the site's since its conception 5 years ago.
As of now, there are no concrete future plans for the site after that goal is achieved, besides obviously further perfecting the site, since I know we're missing some Fatality movies, and a couple of sprites here and there, so I'll be sure to take care of that before doing any major changes to the site, after all, that's what makes this site one of the top-notch MK sites of the net!
Stay tuned, as there's more to come still!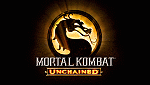 As preparation for what will be the site's fifth birthday this tuesday:
Mortal Kombat

107 Animations for all ten characters (Around 9 for each one)
Maggo made those animations, while I ripped the MK:U bios since I got some emails requesting them.
We've got great plans for this tuesday so stay tuned!

Finally, what many of you have been waiting for:
Once again, thanks to Maggo for this one, next spritesheet will be Ermac, stay tuned as there should be more updates during this weekend and next week cos' I'm currently on vacation.