Main Index
Latest News
Welcome
Welcome to Mortal Kombat Warehouse, the most complete Mortal Kombat source in the web.
Browse the site choosing a game from the menu, here you'll find Story, Screenshots, Arenas, Props and Fighters of the game, each fighter page includes: A complete Spritesheet, Biography, Animations, Props, Movelist, Fatality Videos, Ending, Renders, Cut-Out Pictures, Wallpapers and more!
I've got good news, because the wait is over and the MKT section is finally here! I expect to have the rest of the games sections ready soon, but the first is the following: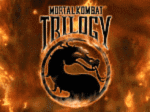 Mortal Kombat Trilogy section includes:
Also, here's some content that was missing since the site version upgrade:
We've also got some not MKT-related content:
Content submitted by Maggo
Finally, a new affiliate:



That would be all for now, I hope to get even more stuff up by the end of this weekend, enjoy!