Injustice: Gods Among Us
Batman
Render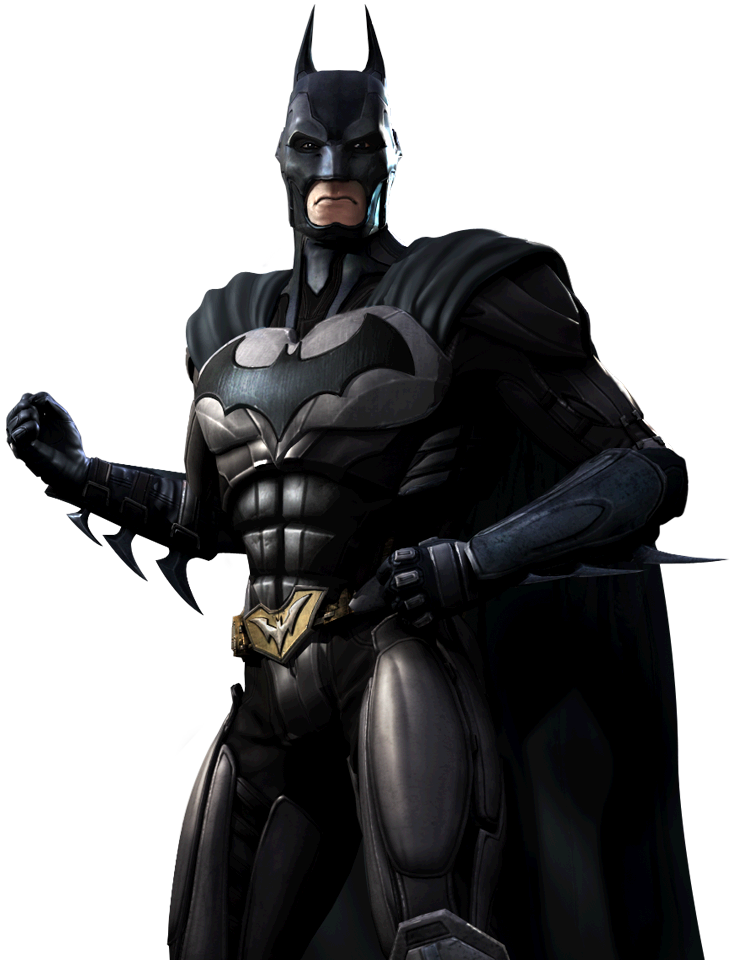 Biography
After seeing his parents gunned down before his eyes, young Bruce Wayne swore to exact vengeance on the criminal element, disguised as a fearsome creature of the night - Batman.

World's Greatest Detective
Master martial artist
Proficient with high-tech equipment
Skilled strategist
Master of stealth and disguise
Special Moves
Xbox 360
Straight Grapple

Sky Grapple

Batarang

Up Batarang

Slide Kick

Scatter Bombs (Air)*

Cape Parry*
PlayStation 3
Straight Grapple

Sky Grapple

Batarang

Up Batarang

Slide Kick

Scatter Bombs (Air)*

Cape Parry*
* = Can't meter burn this move
Ending
Following the battle to liberate Earth, Batman learned that Luthor had bequeathed his massive fortune to Bruce Wayne.
He now had the means to rebuild Gotham and Metropolis.
The cities' residents, inspired by their hero's efforts, adopted the slogan "We Are Batman."
They contributed countless hours to their communities' renovation--and crime prevention.
The Batman of old would have stubbornly assumed these tasks alone; the post-One Earth Batman, having been rewarded for his trust in others, enjoyed his city's renewal and his role as its benefactor.