Injustice: Gods Among Us
Black Adam
Render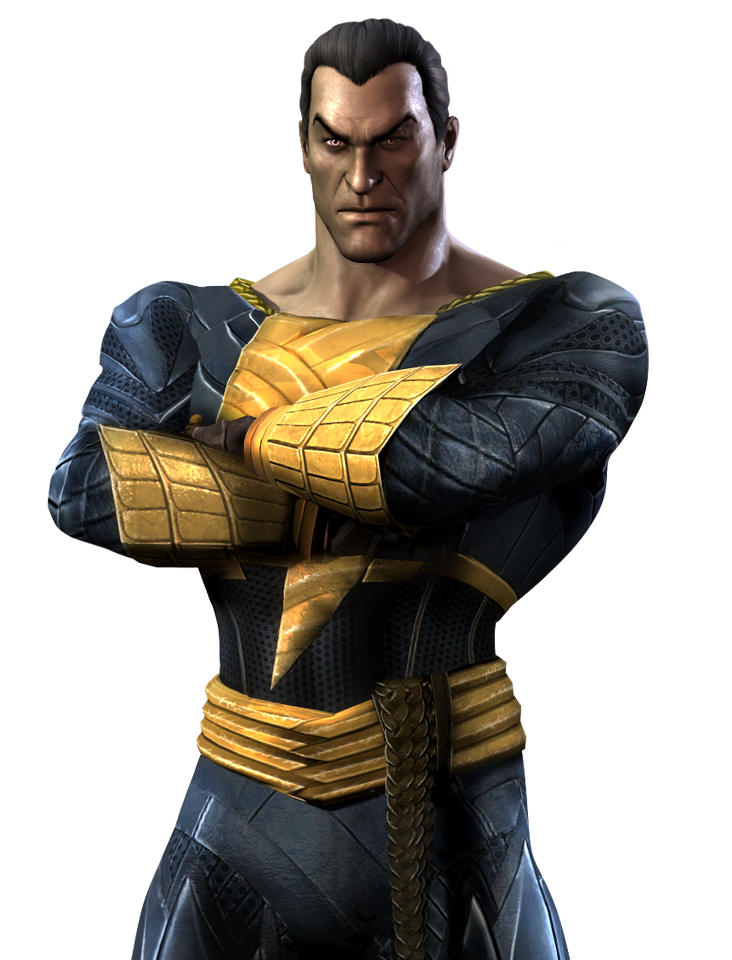 Biography
Teth Adam's power comes from yelling the word "SHAZAM!" This imbues Adam with the power of six gods and heroes of the ancient world. He rules his nation of Kahndaq with an iron fist.

Super-strength
Super-speed
Nearly invulnerable
Flight
Summon magic lightning
Fearlessness
Controls lightning
Special Moves
Xbox 360
Lightning Storm

Black Magic

Lightning Cage

Lightning Strike

Close Boot Stomp (Air)

Far Boot Stomp (Air)

Lightning Bomb

*

Close Lightning Bomb

*

Far Lightning Bomb

*
PlayStation 3
Lightning Storm

Black Magic

Lightning Cage

Lightning Strike

Close Boot Stomp (Air)

Far Boot Stomp (Air)

Lightning Bomb

*

Close Lightning Bomb

*

Far Lightning Bomb

*
* = Can't meter burn this move
Ending
The defeat of Superman taught Black Adam one thing: most of Earth's denizens were too weak to adopt Kahndaq's visionary form of government.
He returned to his homeland with a new plan.
Combining their energies, Black Adam and his empress, isis, created a mystical barrier around Kahndaq.
There they reigned in peace, their country an oasis in the wasteland of human civilization--a tue oasis once Black Adam had destroyed all other life on Earth.