Injustice: Gods Among Us
Cyborg
Render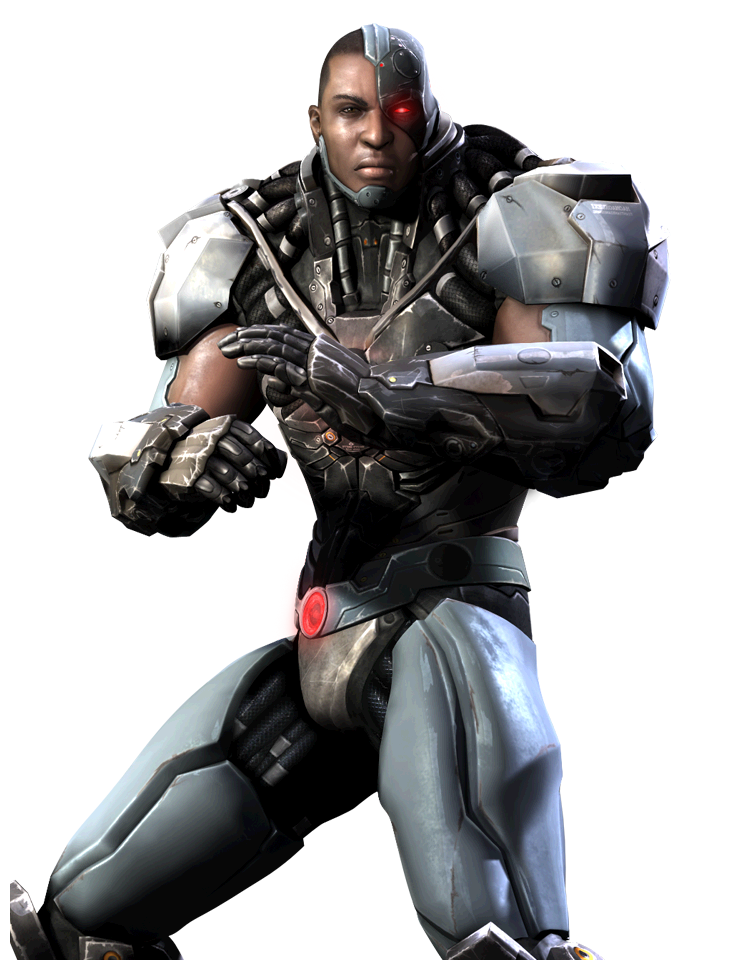 Biography
Part man, part machine, Victor Stone is able to shift his cybernetic body parts into whatever tech he requires. A member of the Justice League, Cyborg is one of crime's most formidable enemies.

Super-human strength
Enhanced toughness
Able to interface with any computer
Can create teleport tubes
Living weapon
Special Moves
Xbox 360
Nova Blaster

Nova Blaster (Air)

Power Fist

Techno Tackle

Sonic Disruptor*

Up Sonic Disruptor*

Target Acquired

Close Target Acquired*

Far Target Acquired*

Forward Grapple*

Back Grapple*
PlayStation 3
Nova Blaster

Nova Blaster (Air)

Power Fist

Techno Tackle

Sonic Disruptor*

Up Sonic Disruptor*

Target Acquired

Close Target Acquired*

Far Target Acquired*

Forward Grapple*

Back Grapple*
* = Can't meter burn this move
Ending
After Superman's defeat, Cyborg led the assault on the Fortress of Solitude to flush out remnants of the High Councilor's regime.
The Fortress was well defended, the battle intense.
Cyborg was forced to use unfamiliar Kryptonian tools to make repairs to his damaged cybernetics.
Enhanced with the alien technology, Cyborg found he could communicate with Superman's androids-and order them to apprehend the opposition.
With his army of super androids, Cyborg will bring justice to the world.