Injustice: Gods Among Us
Doomsday
Render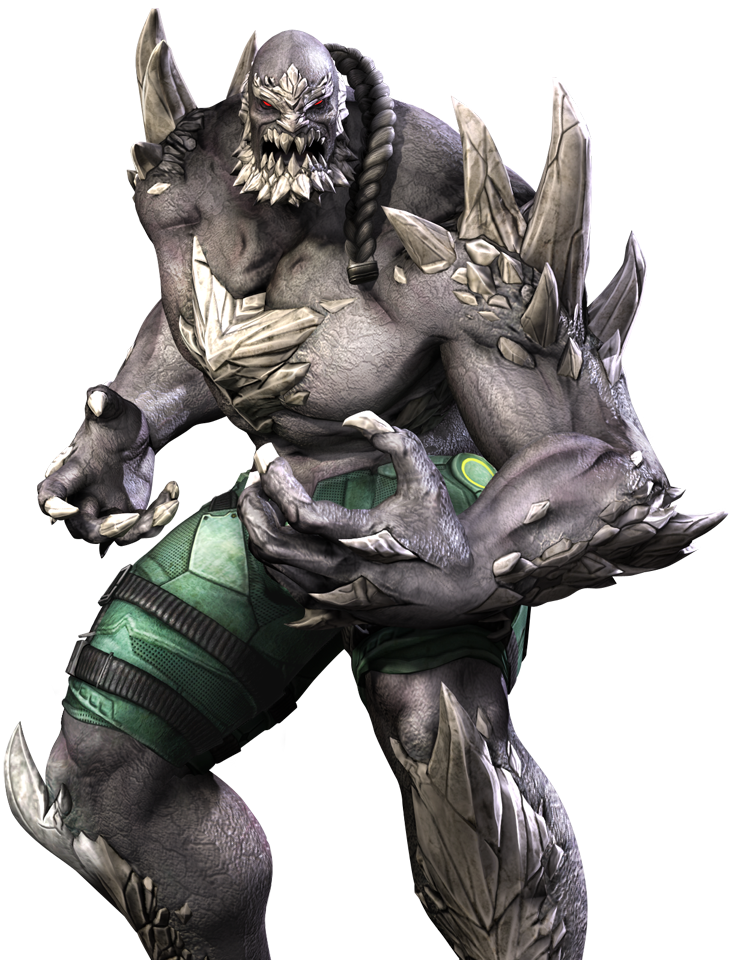 Biography
Bred to be the ultimate killing machine, Doomsday originated on Krypton, long before Superman's race was born. Besides giving him super powers, Doomsday's DNA contains an innate hatred for all life.

Ppotentially unlimited strength
Invulnerability
Super-human speed
Reactive Adaption
Special Moves
Xbox 360
Air Snatch

Venom

Upward Venom

Earth Shake

Supernova
PlayStation 3
Air Snatch

Venom

Upward Venom

Earth Shake

Supernova
* = Can't meter burn this move
Ending
Free of Superman's control, Doomsday eradicated the remaining meta humans.
He then manipulated technology in the abandoned Fortress of Solitude to terraform the Earth.
It soon resembled prehistoric Krypton. At last it felt like home.
After a few years of eterminating humanity at his leisure, however, Doomsday needed a challenge.
Having assimilated Superman's ability to fly, he headed for a nearby space sector.
He had heard rumors of an opponent worthy of his attention: a Czarnian mercenary with a taste for violence.
Doomsday was eager to meet this "Lobo" in battle.