Injustice: Gods Among Us
Killer Frost
Render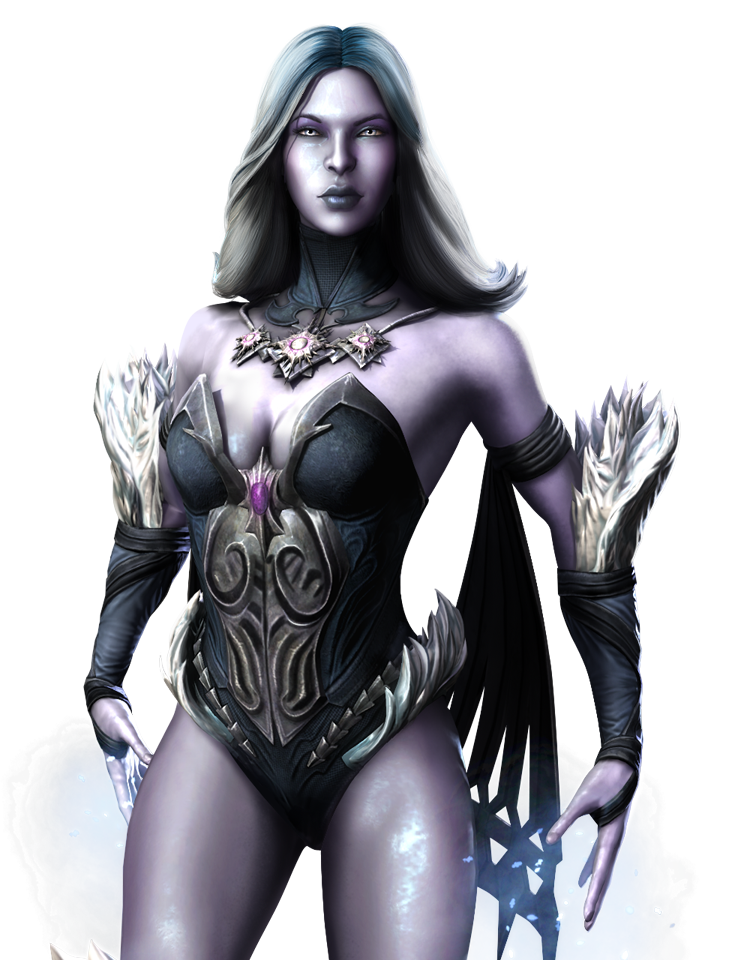 Biography
Dr. Louise Lincoln was devastated when her friend and colleague, the original Killer Frost, was killed. She duplicated Crystal Frost's experiments and acquired her freezing power.

Genius-level intellect
Able to absorb heat, turn it into freezing cold
Can create and manipulate ice
Special Moves
Xbox 360
Frostbite

Iceberg

Flash Freeze

Black Ice*

Frozen Daggers*
PlayStation 3
Frostbite

Iceberg

Flash Freeze

Black Ice*

Frozen Daggers*
* = Can't meter burn this move
Ending
Killer Frost reveled in her victory--but her overconfidence betrayed her.
Seizing the opportunity, agents of S.T.A.R. Labs captured her.
Their scientists harnessed her freezing power in order to fortify the world's polar ice caps.
But S.T.A.R. Labs underestimated Frost's abilities.
Turning on her captors, she froze their facility--and eventually the entire Western Hemisphere.
The survivors now struggle to overthrow the self-proclaimed Ice Queen.