Injustice: Gods Among Us
Lex Luthor
Render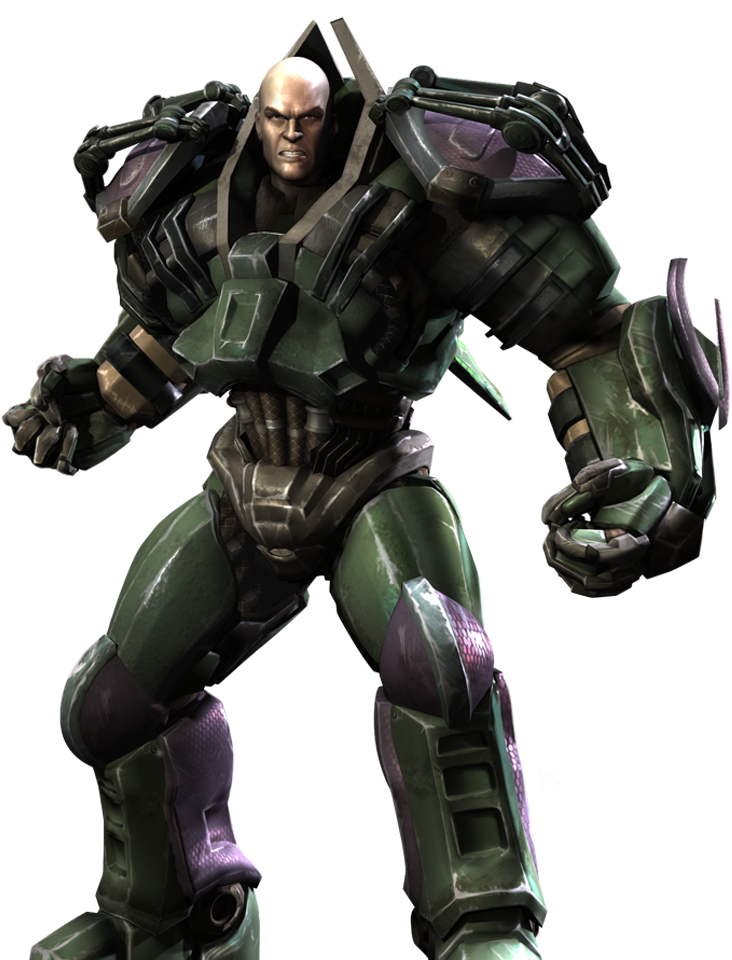 Biography
Criminal genius Lex Luthor hates his intellectual inferiors, but loathes Superman most of all. He can't stand that a muscle bound alien garners more attention and adulation than a man of his stature.

Genius-level intellect
Inventor of countless weapons & gadgets
Exo-suit give grants the strength to fight Superman
Special Moves
Xbox 360
Gravity Pull

Gravity Mine

Close Gravity Mine

Far Gravity Mine

Orbital Strike

Lex Probe

Lance Blast*

Up Lance Blast*

Corp Charge*

Corp Charge* (Air)
PlayStation 3
Gravity Pull

Gravity Mine

Close Gravity Mine

Far Gravity Mine

Orbital Strike

Lex Probe

Lance Blast*

Up Lance Blast*

Corp Charge*

Corp Charge* (Air)
* = Can't meter burn this move
Ending
A win against this world's Superman was greatly satisfying.
But its aftermath would be sweeter still.
Luthor had travelled to this dimension to convince its residents that he was their Luthor, who had miraculously survived the High Councilor's globally televised attack on him.
Beloved before, the triumphant Luthor was now worshipped.
He was elected President of the United States--but soon looked to further consolidate his power.