Injustice: Gods Among Us
Solomon Grundy
Render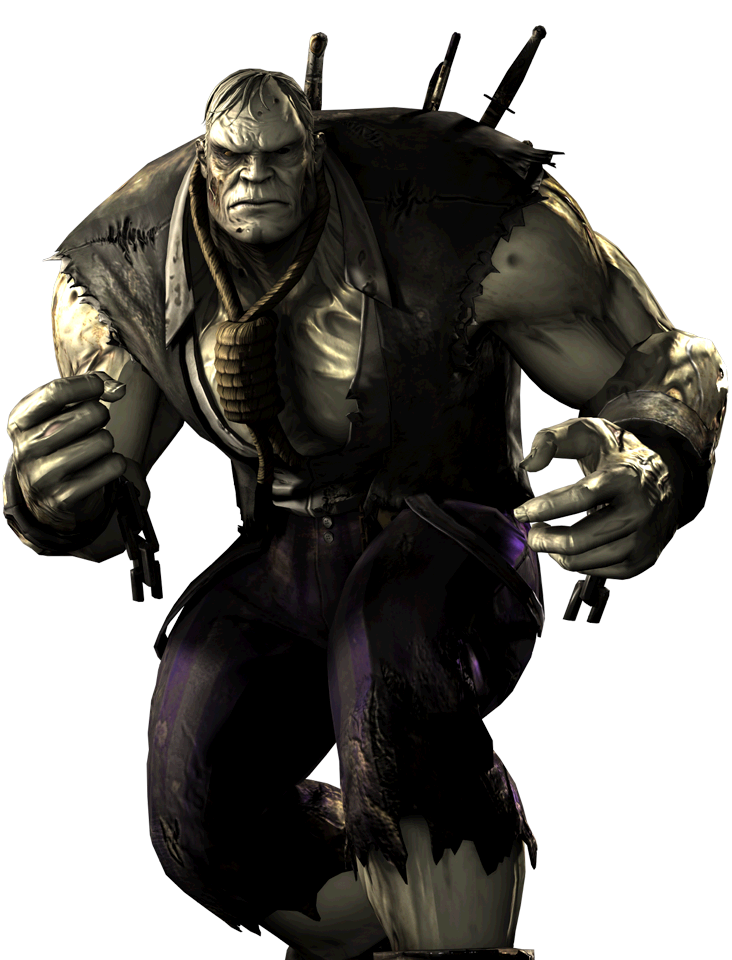 Biography
When criminal Cyrus Gold was killed, his remains were resurrected by the powers of the swamp his body fell into. Becoming Solomon Grundy, the mindless brute wants to destroy all of Earth's heroes.

Super-strength
Regenerative healing
Resurrects upon death
Limited intelligence
Special Moves
Xbox 360
Cleaver Spin

Walking Corpse

Grave Rot

Dead Air

Swamp Hands

To The Grave*
PlayStation 3
Cleaver Spin

Walking Corpse

Grave Rot

Dead Air

Swamp Hands

To The Grave*
* = Can't meter burn this move
Ending
The battle over, Grundy eluded capture and returned to his swamp to heal his wounds.
During regeneration, Grundy found he could channel the elemental force of The Red.
All animal life would bend to his rule. His increased power also allowed him to resurrect the long-lost Grey force.
Now instead of ruling Earth's creature, he could simply destroy them.
After defeating the world's heroes, Grundy turned Earth into his version of paradise.
He now rules over a grey and lifeless planet.