Injustice: Gods Among Us
Wonder Woman
Render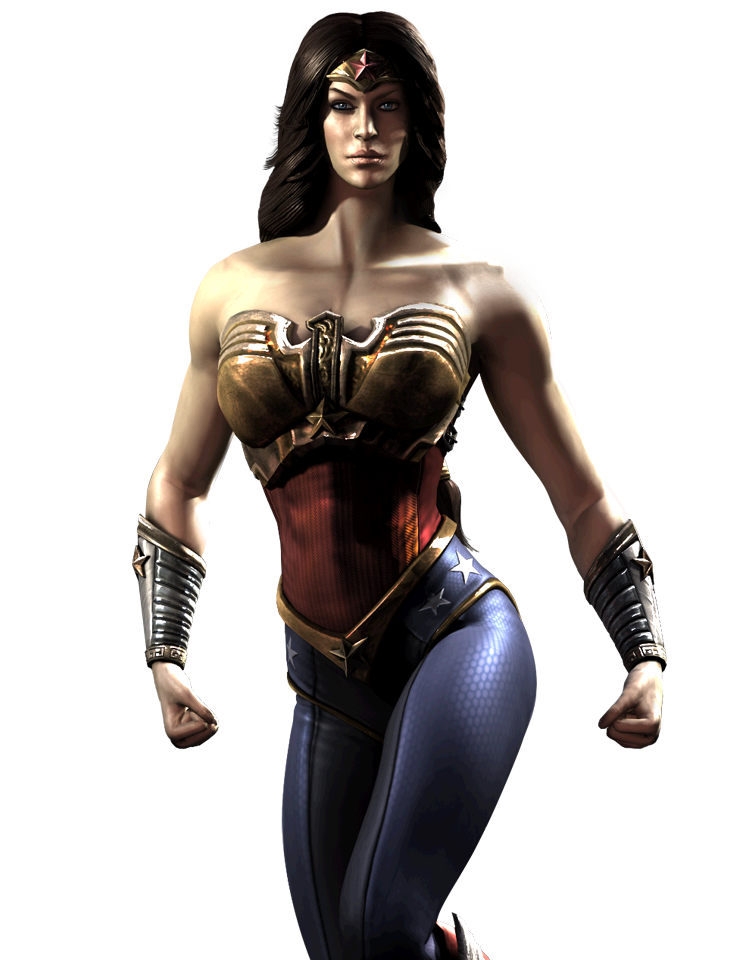 Biography
Daughter of an Amazon and the Greek God Zeus, Diana was trained by the God of War Ares, and armed with magical weapons. One of the most formidable warriors on earth, Diana fights to protect the innocent.

Super-human strength, speed, and agility
Superior fighting skills
Power of flight
Magic based weaponry
Godlike longevity
Special Moves
Xbox 360
Lasso

Straight Tiara

Amazonian Uppercut

Amazonian Smash (Air)

Lasso Grab

Lasso Spin*

Bracelets of Submission*

Up Tiara*

Down Tiara* (Air)

Straight Tiara* (Air)

Demigodess' Might (Air)

Sword

Shield Toss

Amalthea Bash

Shield Strike

Up Shield

Down Shield (Air)
PlayStation 3
Lasso

Straight Tiara

Amazonian Uppercut

Amazonian Smash (Air)

Lasso Grab

Lasso Spin*

Bracelets of Submission*

Up Tiara*

Down Tiara* (Air)

Straight Tiara* (Air)

Demigodess' Might (Air)

Sword

Shield Toss

Amalthea Bash

Shield Strike

Up Shield

Down Shield (Air)
Ending
Wonder Woman returned home to find her dimension in ruins.
Aware of Superman's despotic rule of the parallel dimension, the gods of Olumpus vowed to preemptively eliminate the meta-human scourge from their world.
Under the direction of Zeus, they hunted down and eliminated nearly all super-powered mortals.
All that remained to oppose them was Themyscira.
Wonder Woman and her Amazons fought back against the Olumpians with unrelenting courage.
Despite heavy losses, Wonder Woman's forces ultimately prevailed.
They took reign as the New Olympians, ushering in an age of peace and prosperity.