Cut-Out Pictures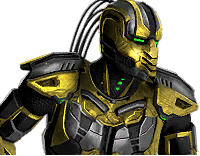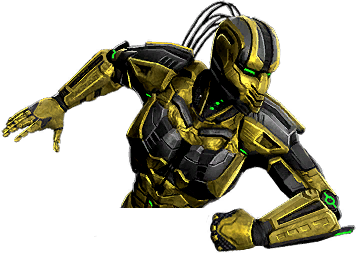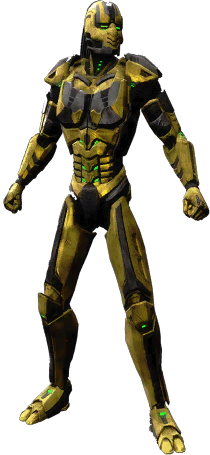 Biography
A skilled Motswana warrior, Cyrax relies on his natural fighting ability, his chi, to carry out Lin Kuei missions. He is proud to serve, but when the Grand Master initiates a program to convert the clan into cyborgs, Cyrax resists. He is reluctant to lose his humanity, which he believes is more effective than any mechanical augmentation. He has contemplated leaving the clan, fearing that it is no longer an organization of honorable assassins. Cyrax knows, however, that such a decision means death at the hands of his former comrades. No one leaves the Lin Kuei.
Ending
Though he had pledged his life to the Lin Kuei, Cyrax left the clan to help the Earthrealm heroes turn back Shao Kahn's invasion.
For this act of desertion, he was marked for termination by the new Grand Master--Sektor. Surrounded and severely outnumbered, Cyrax prepared to meet his fate when Raiden came to his aid. With him were 100 Shaolin monks. The Lin Kuei were defeated, though Sektor was not counted among the dead. Cyrax was offered sanctuary at the Wu Shi Academy, where he has begun a new life as an honorable warrior for peace.
Ending images