Main Index
Latest News
Welcome
Welcome to Mortal Kombat Warehouse, the most complete Mortal Kombat source in the web.
Browse the site choosing a game from the menu, here you'll find Story, Screenshots, Arenas, Props and Fighters of the game, each fighter page includes: A complete Spritesheet, Biography, Animations, Props, Movelist, Fatality Videos, Ending, Renders, Cut-Out Pictures, Wallpapers and more!
Latest Updates



It's official, the next installment of the Mortal Kombat series (previously known as Mortal Kombat 8) is now Mortal Kombat vs. DC Universe. The first next-gen MK game will be a crossover with the DC Universe.
As of now, Mortal Kombat Online has made available the first promotional image of the game, which features Sub-Zero and Batman face-to-face.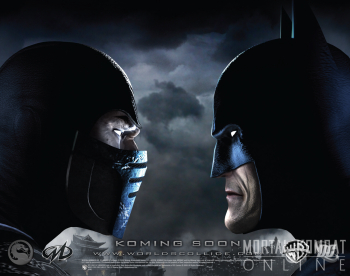 I've made a new section for the game which will be filled with information as it's made available, keep checking this site and Mortal Kombat Online for more news related to this new announcement.
It's time for some miscellaneous props that we were missing:
Thanks to my good ol' pal interloko for these.