Cut-Out Pictures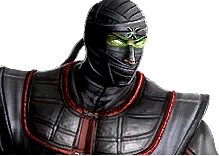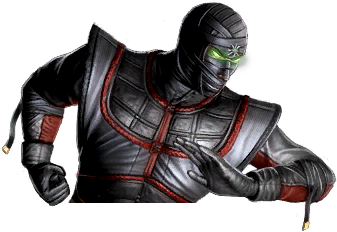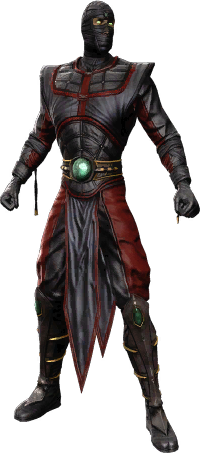 Biography
As punishment for resisting Shao Kahn's claim to the realm of Edenia, the souls of the vanquished were torn from their bodies and fused together to form the being now known as Ermac. Bent to Shao Kahn's will, Ermac is his foremost enforcer. The essences of so many souls bound together give Ermac immense telekinetic power--an advantage that will destroy Earthrealm's resistance to Shao Kahn's rule.
Ending
With Shao Kahn dead, Ermac was no longer bound to him. Anarchy erupted within Ermac as the many warrior souls that comprised his being struggled for dominance.
Only one had the strength of will to quiet the chaos. The conflict resolved, Ermac returned to Outworld, determined to reunite with his past. Queen Sindel and Princess Kitana were shocked to learn the truth: that trapped among the many spirits within Ermac was their husband and father, King Jerrod. Though he would never be the Jerrod they once knew, Ermac would forever serve and protect his queen and the Edenian people.
Ending images