Cut-Out Pictures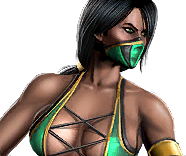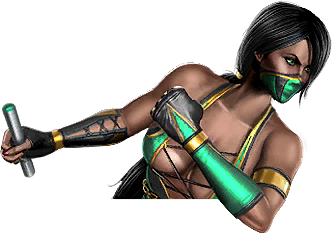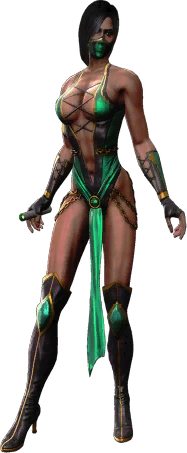 Biography
An assassin for Shao Kahn, Jade has earned a reputation as an agile and stealthy warrior. Her family was Edenian nobility and served the emperor once he conquered their realm, giving Jade to him as tribute when she was a child. After years of rigorous training in the art of kombat, Shao Kahn awarded her the position of Bodyguard to Princess Kitana. Over the centuries she and Kitana have become close friends, which makes Jade's secret orders from Shao Kahn painful to accept: Should Kitana's loyalty falter, Jade must kill her friend.
Ending
Shao Kahn was defeated, but the intense battle rendered Jade unconscious.
She slipped into a dream-like state and found herself walking in an unknown realm. As she explored, her surroundings shifted and changed. Jade approached a lone figure who stood in the distance--a shimmering woman. She did not reveal her name, but spoke with an air of regal authority. Through the minds of countless mortals, the woman had been watching events as they unfolded over the centuries. She informed Jade that Shao Kahn's death was an outcome that must be re-imagined. Jade was defenseless as the woman possessed her body and emerged in the waking world.
Ending images