Cut-Out Pictures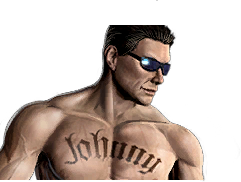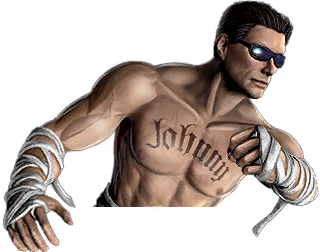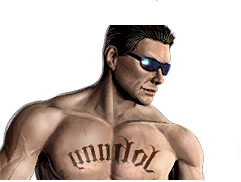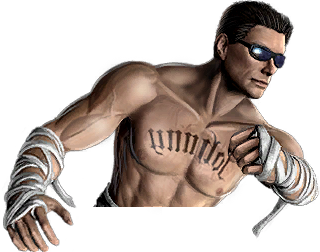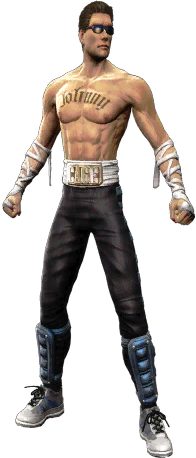 Biography
There is no greater martial arts movie star than Johnny Cage. Films such as "Dragon Fist", "Time Smashers" and "Citizen Cage" have made him one of the most highly paid actors in Hollywood. But there is more to Johnny than even he knows. He is a descendant of an ancient Mediterranean cult who bred warriors for the gods -- warriors who possessed power beyond that of mortals. This legacy has made Johnny Cage a star. More important, it will aid him in the battle to come.
Ending
As the last remnants of Shao Kahn disintegrated, Johnny felt strange, as if he had lost control of his body.
Suddenly, powerful energy burst forth, destroying everything around him. Johnny sought the aid of Raiden and Nightwolf, but their efforts did nothing to stop these random spasms of destruction. Desperate, Raiden transported Johnny to Seido, the Realm of Order, where he could be taught to control his power. Johnny Cage will transform into a warrior powerful beyond mortal imagining.
Ending images