Cut-Out Pictures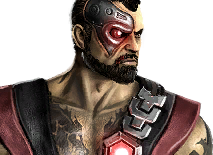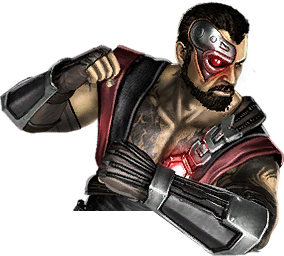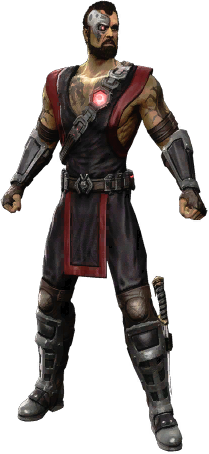 Biography
Undisciplined and dangerous, Kano is a thug for hire. From weapons dealing to cold-blooded murder, his military training has made him the go-to man for the Black Dragon. But when an operation went to hell and his face horribly mutilated, Kano's crime spree was almost ended. Ever the survivor, he used his underworld connections to find a cyberneticist capable of repairing the damage. Kano was fitted with several high-tech enhancements, most notably his eye laser. With these new weapons, Kano's reign of terror has only just begun.
Ending
Kano made a fortune selling arms to Shao Kahn and used the profits to upgrade his cybernetics.
The added connectivity of his eye implant gave him unparalleled access to global communications. Using his mind, he navigated the databases of banks, law enforcement agencies and other networks. But his activities left him vulnerable to hackers. Jax infiltrated Kano's mind and trapped his consciousness in the Special Forces mainframe. It wasn't long, however, until Kano managed to free himself. His consciousness spread like a virus throughout the Special Forces network of automated weaponry. Kano has become a one-man army.
Ending images