Cut-Out Pictures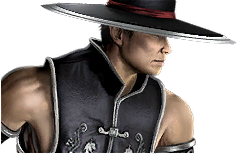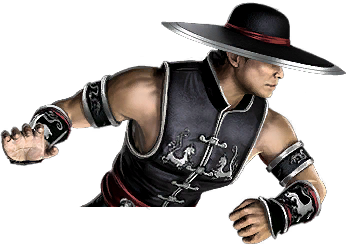 Biography
Kung Lao's ancestor was defeated by Goro 500 years ago in the pivotal match that saw Shang Tsung attain control of the Mortal Kombat tournament. To him this contest is about more than Earthrealm's freedom. His life's goal has been to slay Goro and win the tournament, thus restoring his family's honor. After being defeated by Liu Kang in a qualifying bout, he disguised himself as one of Shang Tsung's guards to gain admittance. Kung Lao believes he is ready for the challenge. The time to avenge his ancestor is at hand.
Ending
Kung Lao had avenged his ancestor's death and saved Earthrealm from Shao Kahn's brutality.
In quiet reflection with Raiden at the grave of the Great Kung Lao, he touched the modest stone marker. Images of past events, moments of someone else's life, flashed through his mind, concluding with a lost battle against Goro. Raiden theorized that Kung Lao had unlocked memories of his past life. The Kung Lao that stood before Raiden was in fact the reincarnation of the Great Kung Lao, who had been defeated by Goro 500 years ago. He had accomplished in the present what he could not in the past.
Ending images