Cut-Out Pictures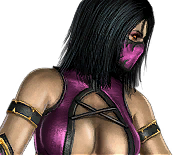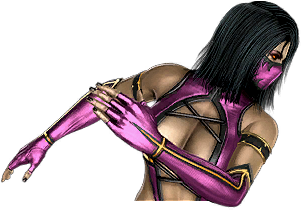 Biography
Shang Tsung has created many abominable creatures in his Flesh Pits, but none so twisted as Mileena. A fusion of Edenian flesh and Tarkatan blood, Mileena is both beauty and beast. This dichotomy has made her mind unstable; she is prone to fits of madness and savagery. Though she has the appearance of a mature woman, she is more child than adult--a blank slate conformed to Shao Kahn's will. Devoid of conscience or remorse, Mileena will butcher anyone to appease her beloved father.
Ending
Mileena killed the emperor in a fit of deranged fury. But she was unaware that her victory resulted from Shang Tsung's designs.
He had imbued Mileena with the ability to drain Shao Kahn's dark magic, rendering him vulnerable. Now Shang Tsung was ready to execute the next phase of his plan: murder Mileena and take Shao Kahn's power for himself. But Mileena instinctively wielded her new dark power against the sorcerer. Shang Tsung's end came quickly. Mileena absorbed his soul, multiplying her strength. She then set out to claim an even bigger prize: the soul of a thunder god.
Ending images