Cut-Out Pictures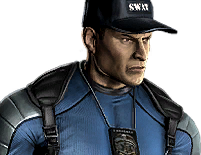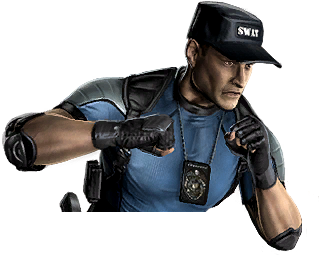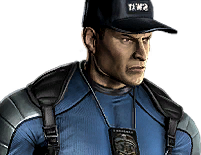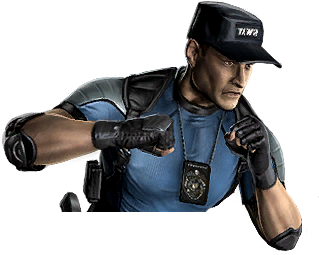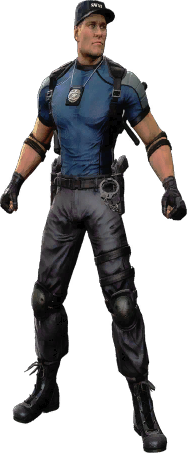 Biography
One of New York City's Finest, Stryker is a one-man SWAT team. He was once decorated for single-handedly thwarting the terrorists in the famous Greenberg Tower Incident, and again for rescuing passengers of a speeding crosstown bus rigged to explode. He was unprepared, however, for the magical portal that spewed forth creatures from another realm--a realm he didn't even know existed. So far his kombat training has gotten him through the first wave of creatures. It'll take more than rocket-launching Tarkatans to stop this die-hard cop.
Ending
Despite telling the world that he was simply doing his job, Stryker was made a hero for saving Earth from invasion.
He received both the key to city and the Congressional Medal of Freedom. Press and paparazzi hounded his every move. His biography spent a year on the best-seller lists. Stryker action figures flew off the shelves and into every young boy's hand. But when approached by Hollywood for the rights to his story, Stryker put his foot down. Never would he allow himself to be portrayed by Johnny Cage.
Ending images