Main Index
Latest News
Welcome
Welcome to Mortal Kombat Warehouse, the most complete Mortal Kombat source in the web.
Browse the site choosing a game from the menu, here you'll find Story, Screenshots, Arenas, Props and Fighters of the game, each fighter page includes: A complete Spritesheet, Biography, Animations, Props, Movelist, Fatality Videos, Ending, Renders, Cut-Out Pictures, Wallpapers and more!
Latest Updates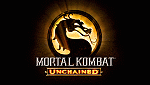 As preparation for what will be the site's fifth birthday this tuesday:
Mortal Kombat

107 Animations for all ten characters (Around 9 for each one)
Maggo made those animations, while I ripped the MK:U bios since I got some emails requesting them.
We've got great plans for this tuesday so stay tuned!