Mortal Kombat: Armageddon
Nightwolf
Bio
After imprisoning Onaga's corrupt soul, I was released from the Netherrealm. I passed through the spirit world before emerging in Earthrealm, surrounded by a pack of wolves, my spirit guides. I had only faint memories of that brief journey... or did it last an eternity?
The Ancients spoke to me of a coming storm that would pit the warriors of the realms against each other in an epic battle. But most disturbing of all was a warning that a hidden evil was manipulating these warriors, forcing them to participate.
My visions were seemingly made real when, at a gathering of the Forces of Light, Johnny Cage revealed that Shinnok had returned, and that the fallen Elder God was assembling the Forces of Darkness once more. I agreed to help Johnny Cage and join his fight.
At the summit, Kitana approached me. I was amazed to find that she was accompanied by the spirit of Liu Kang. The bond between them was strong; thus she was able to keep his energies intact until a way to reunite his body and soul could be found. There was not much I could do to help until I achieved a much higher level of shamanic power. I transferred the bond from Kitana to myself and accepted my role as Liu Kang's new spiritual anchor. Perhaps this unknown power sought by the Forces of Darkness could be the key to helping Liu Kang find peace.
Cut-Out Pictures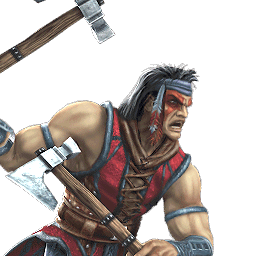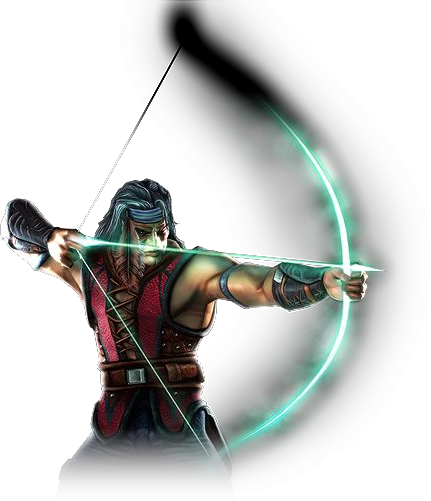 Movelist
X-Box
Special Moves
Spirit Arrow

Rhino Charge

Lighting from Above

Reflector
PlayStation 2
Special Moves
Spirit Arrow

Rhino Charge

Lighting from Above

Reflector
Alternate Costume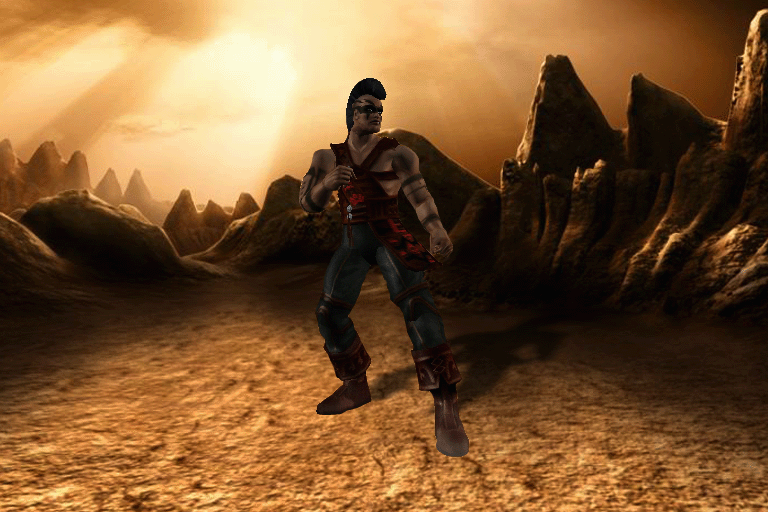 Ending
The power Nightwolf received from Blaze carried him to the spirit world, an existence between realms from which shamanic power originates.
He became a living ghost -- the ultimate shaman!
Nightwolf found his ally Liu Kang lost in the spirit energy and guided him back to the physical world.
Nightwolf then reunited Liu Kang with his body.

Download Ending (Right Click and Save As)