Mortal Kombat: Armageddon
Sonya
Bio
For a long time my objective was to hunt down and eliminate the rogue clans of the criminal underworld. Kano, a member of the Black Dragon, had been a particular thorn in my side. I was close to capturing him, but once I heard about Shang Tsung's Mortal Kombat tournament, protecting Earthrealm from invasion became my sole priority. Once Onaga was stopped, it seemed the threat was eliminated. I could resume my mission against the Black Dragon and Red Dragon clans.
Jax and I came back from Outworld only to find ourselves fighting a different kind of invasion: one from inside our own realm. While we were gone the cybernetic ninja faction known as the Tekunin had grown in number and threatened the stability of civilization. My attention was fixed on this new ninja clan; I was forced to focus all of our resources on defeating them.
The Tekunin leader, Sektor, seemed to have connections with hostile entities from beyond our world, blatantly violating Earthream law. I needed to uncover his plans and stop him. We had one chance: Intel revealed that Sektor was aboard a warship somewhere over the Botan jungle. The Special Forces attacked and brought down the ship. Jax led a ground team to look for survivors, but he's still MIA and, I'm afraid to say, most likely captured by the Tekunin.
For days Jax's cybernetic bio-sensors indicated that he was alive, yet the readings were abnormal. His life signs were stronger, but there were changes in his brainwave patterns. Eventually his signal was lost and we have no way of knowing if he's alive or dead.
We may have crippled the Tekunin, but they will regroup. I need to find out who they were working with from outside Earthrealm. The idea that these rogue groups are conspiring with outside agents is alarming and underlines the importance of eliminating them once and for all. I have to find some way to shut them down.
Cut-Out Pictures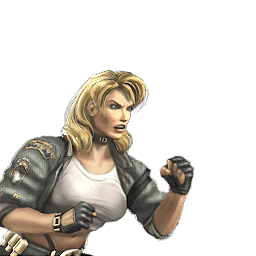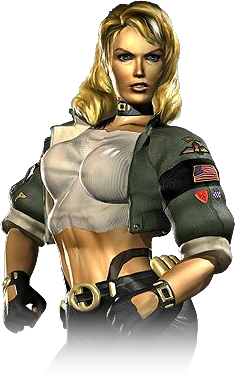 Movelist
X-Box
Special Moves
Kiss of Death

Armed Forces

Face Planter

Flying Boots
PlayStation 2
Special Moves
Kiss of Death

Armed Forces

Face Planter

Flying Boots
Alternate Costume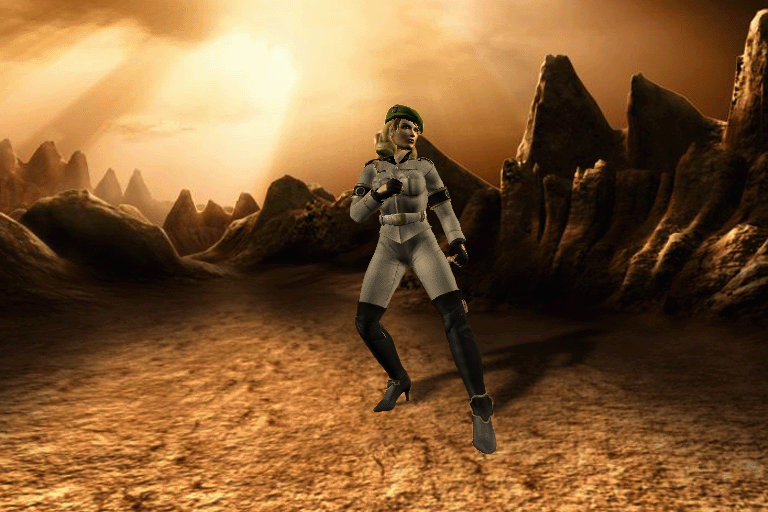 Ending
As reward for her victory, Blaze offered Sonya any power she desired.
Glowing with energy, she turned and faced Kano, who had just reached the top of the pyramid.
Her gaze burned into Kano.
With a final scream of agony, Sonya's nemesis exploded in a cloud of ash.
A mere glance, and her wish had been granted: Kano lived no more.
With this new power, she incinerated the remaining members of the Black Dragon and Red Dragon clans, clearing the way for a new era of peace.

Download Ending (Right Click and Save As)