Mortal Kombat: Deception
Havik
Biography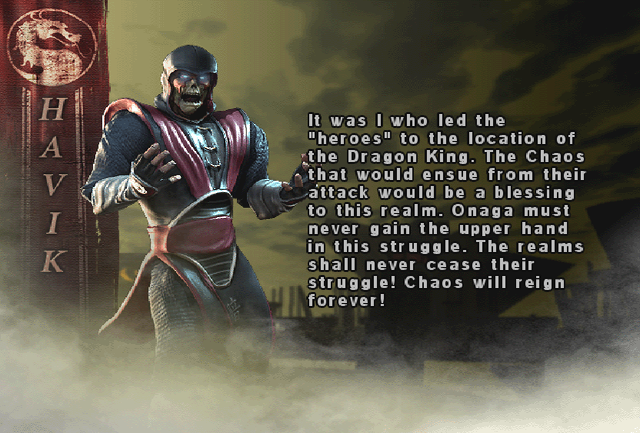 No Text versions:
MK:Unchained versions:
Renders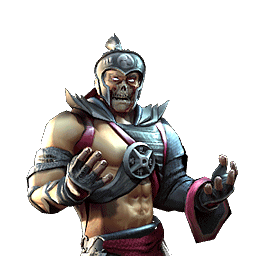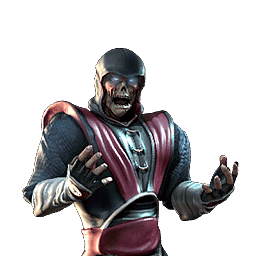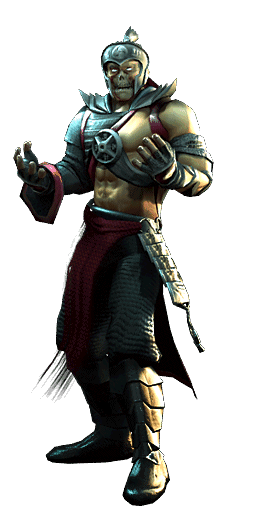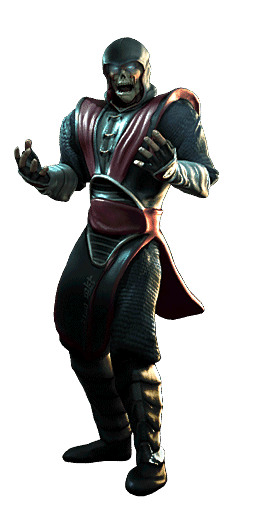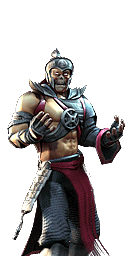 3D Animations






Movelist
Special Moves
Torso Spin

D B 1

Diving Corpse

D F 1

Cracking Legs Projectile

B F 3

Head Snap

B F 2

Corpse Taunt

F B 4
Finishing Moves
(Close) D F F U 4
(Sweep) F F F B 2
D U U U 2
Ending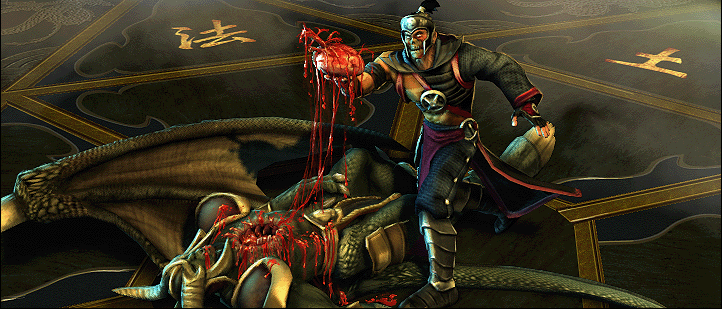 The others had defeated the Dragon King, but left his broken body unattended on the floor of his throne room. Not long ago, a similar fate had befallen his former advisor, Shao Kahn. Havik ripped the still-warm heart from the carcass and consumed it, thus absorbing Onaga's power to reanimate the dead.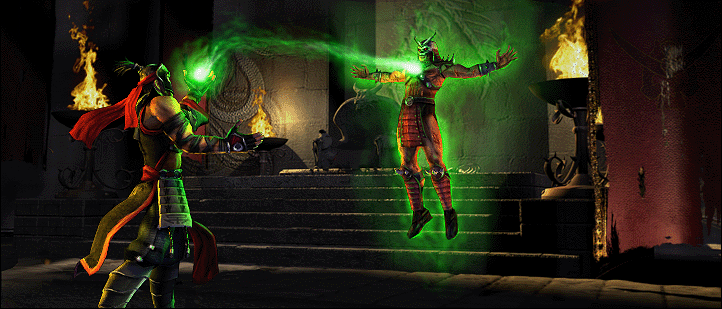 Had the Dragon King succeeded in his plans for total domination, the never-ending turmoil of life would have come to a stifling halt. Those who defeated him believed that the realms were at rest once more, but Havik vowed to restore the Chaos that once ravaged Outworld. Shao Kahn would rule again!