Mortal Kombat: Deception
Kira
Biography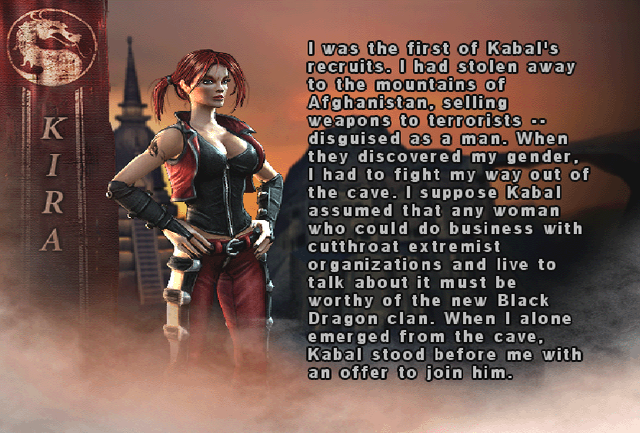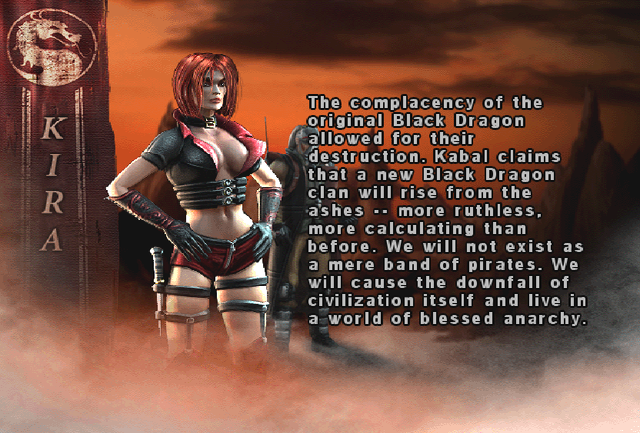 No Text versions:
MK:Unchained versions:
Renders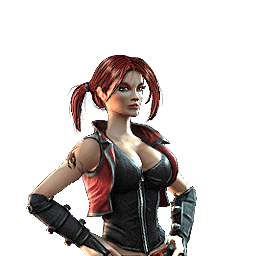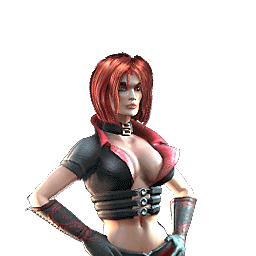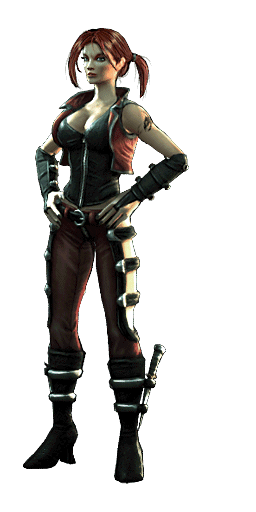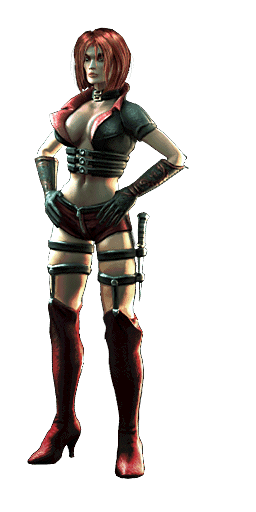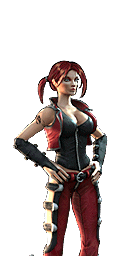 Movelist
Special Moves
Black Dragon Ball

B F 4

Kiss of Death

F D B 1

Night Shade

D F 1
Finishing Moves
(Far) B F F B 4
(Sweep) U F D B 3
F B U B 3
Ending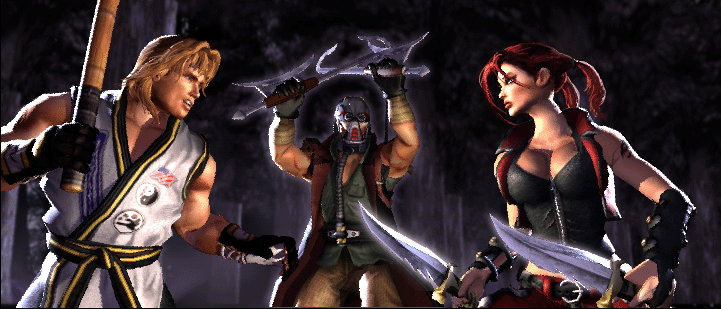 Once they had defeated the enemies of Havik, Kabal complimented Kobra and Kira on their ferocity in battle. Their true test, however, was to face each other, to decide which of them was worthy of the new Black Dragon clan. Neither refused the challenge.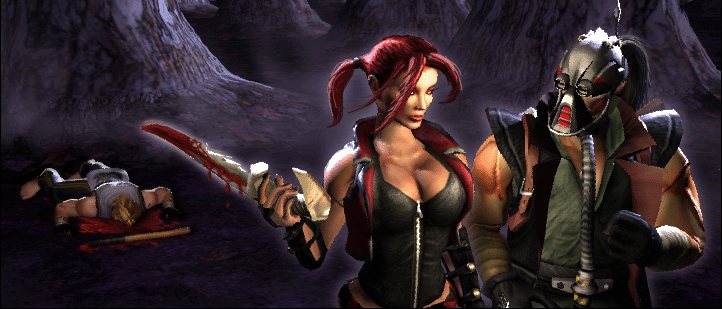 Kobra fought with ferocity, but his lack of discipline allowed Kira to control the battle, easily manipulating Kobra into exposing himself to her attacks. She defeated him and proved her worth to Kabal, who gave her the honor of finding two more recruits to put against each other in Mortal Kombat.