Mortal Kombat: Deception
Nightwolf
Biography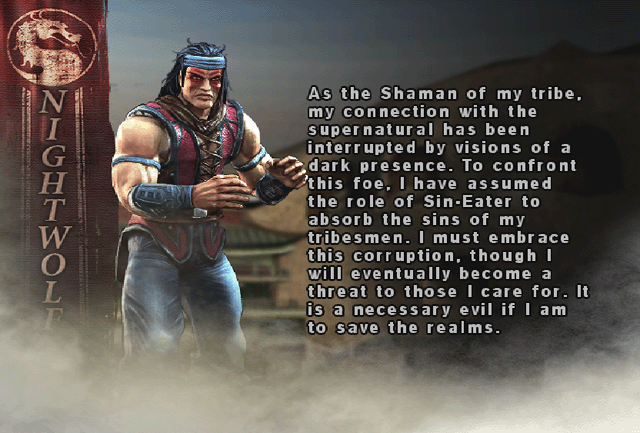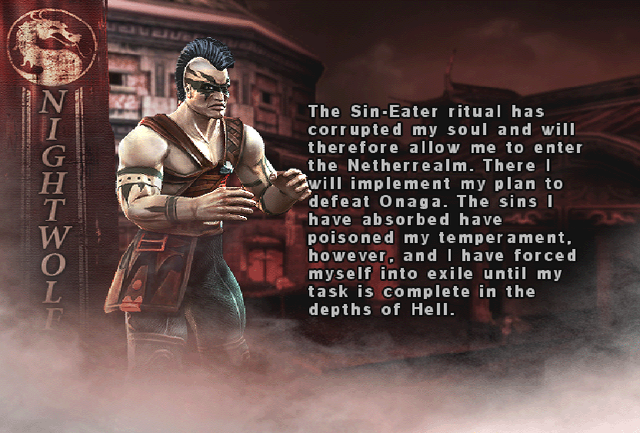 No Text versions:
MK:Unchained versions:
Renders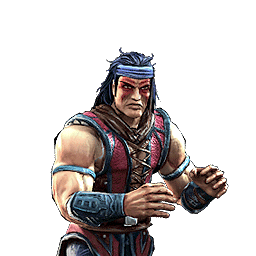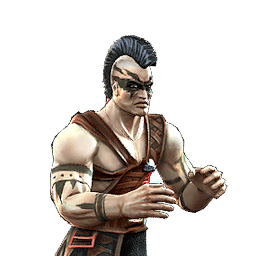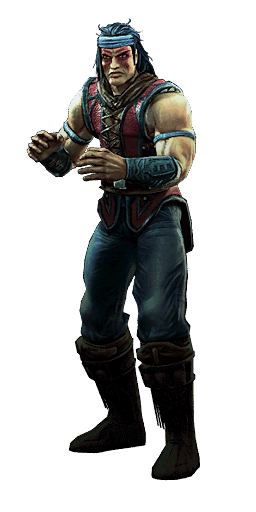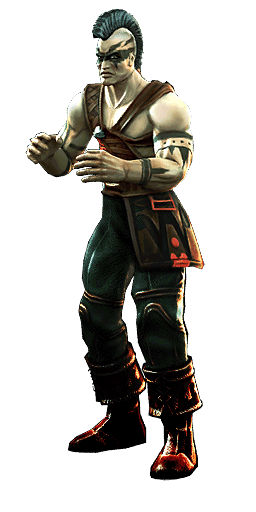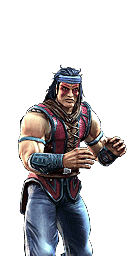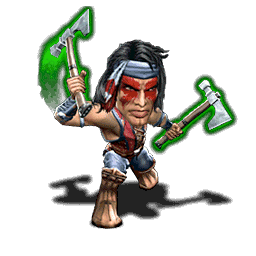 Kard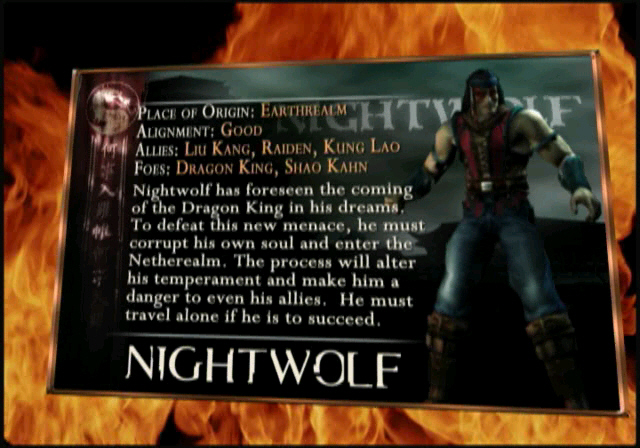 Movelist
Special Moves
Spirit Arrow

D B 1

Rhino Charge

F F 4

Lighting From Above

D U 1

Reflector

B F 2
Finishing Moves
(Far) B F B F 1
(Sweep) D F D U 2
U U U U 3
Ending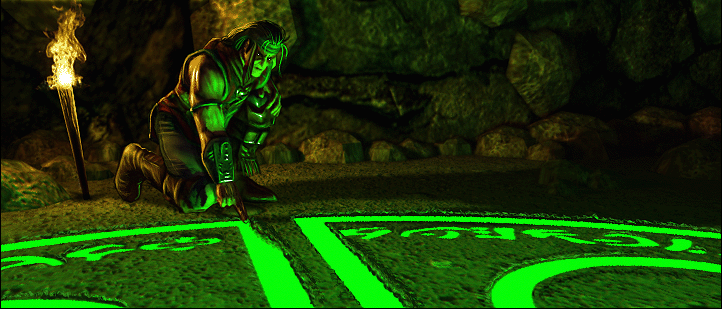 Nightwolf had traversed realms and fought many demons to get to this place deep within the Netherrealm. Using knowledge passed to him from his forefathers, he drew a binding symbol on the ground and chanted the ancient words that would draw the spirit of the Dragon King to this wicked place.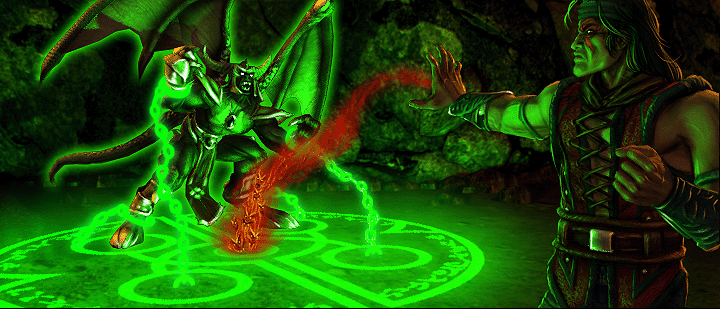 Nightwolf had carried the burden long enough. He released the sins of his people into the mystic symbol, and their weight bound Onaga to the Netherrealm. Free of the corruption he had harbored for so long, Nightwolf was expelled from the depths of the Netherrealm and into the unknown.