Mortal Kombat: Deception
Shao Kahn
Biography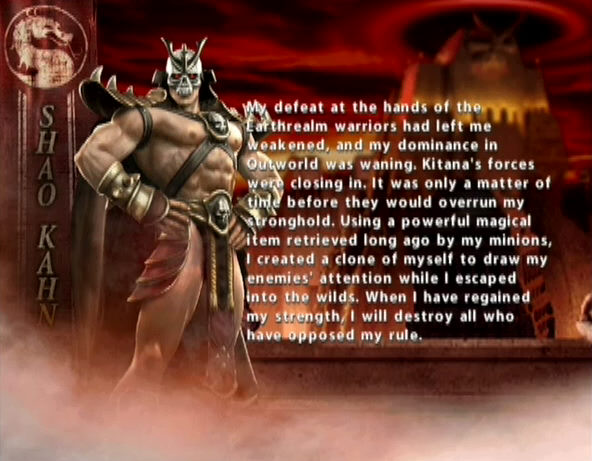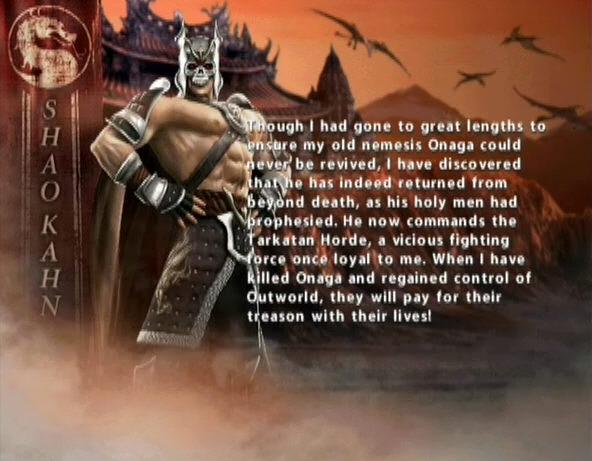 No Text versions:
MK:Unchained versions:
Renders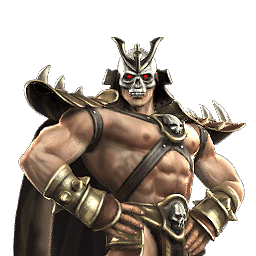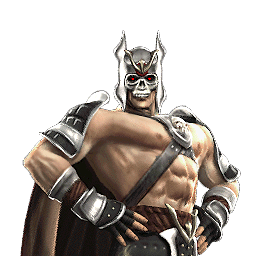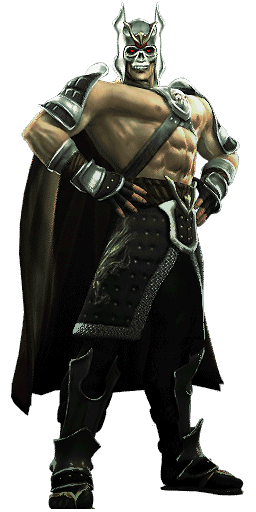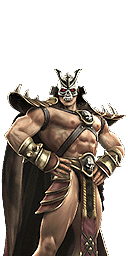 Kard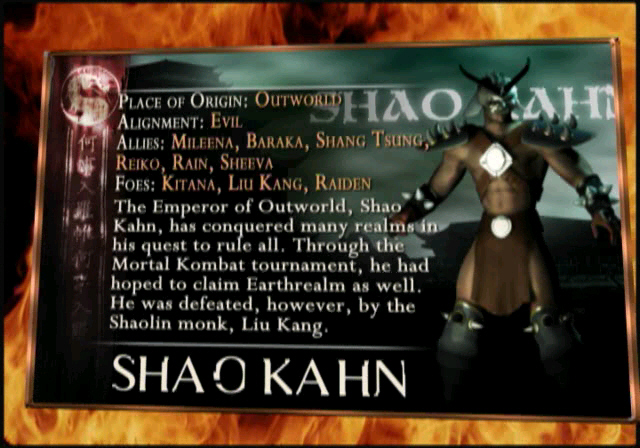 Movelist
Special Moves
Uplifting Knee

B F 3

Emperor's Shield

D B 1

Explosive Blast

D F 1

Charging Spikes

F F 2

Ridicule

D U 1
Finishing Moves
(Sweep) D U U F 2
(Close) B F D F 2
D U U D 1
Ending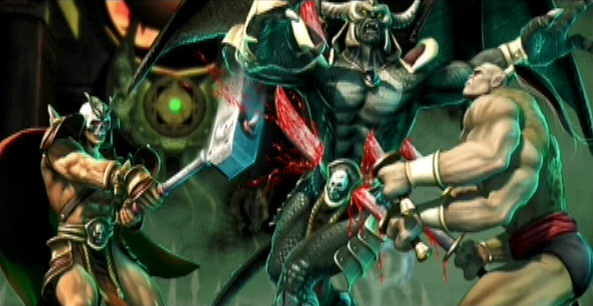 Shao Kahn had regained his strength, and he and Goro marched boldly to the Dragon King's throne room, slaying all who stood in their way. Like an echo of their battle ages ago, Shao Kahn and Onaga fought with a fury fueled by intense hatred. Knowing the Dragon King was too powerful to defeat in mere kombat, Shao Kahn blasted Onaga with his war hammer, causing him to hurtle into Goro's poisoned blades. Onaga had fallen victim to Shao Kahn's treachery once more.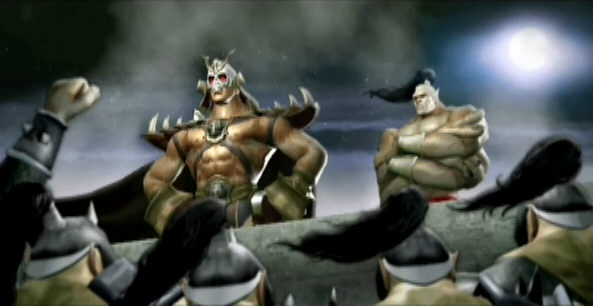 With Onaga defeated, Shao Kahn reclaimed Outworld once again. His army of Shokan decimated what remained of Kitana's armies and the Tarkatan Horde and scattered their survivors into the unknown. A new era had begun in the realm of Outworld. Long live Emperor Shao Kahn!