Mortal Kombat: Deception
Tanya
Biography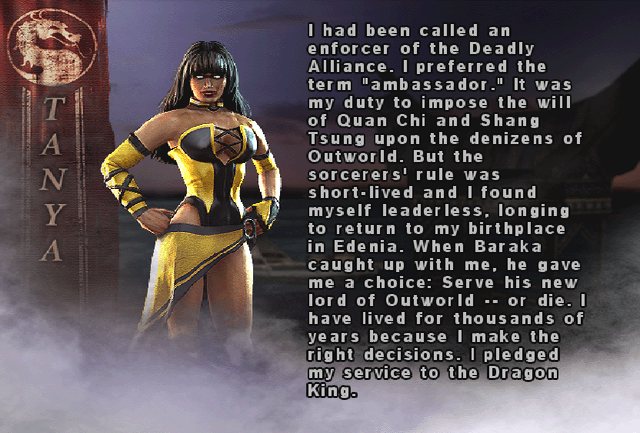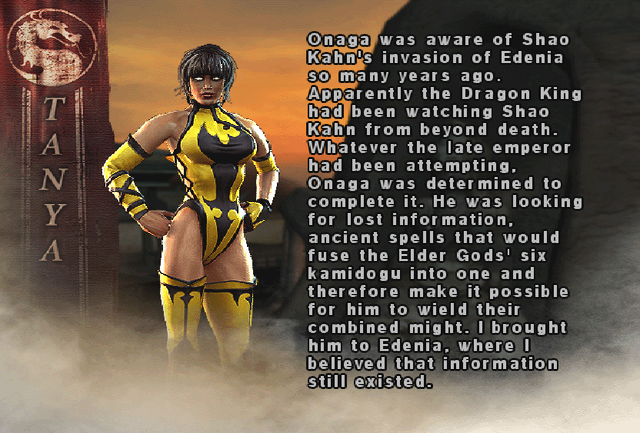 No Text versions:
MK:Unchained versions:
Renders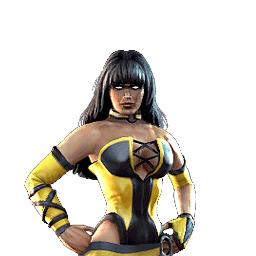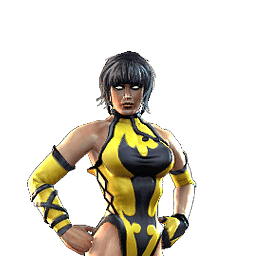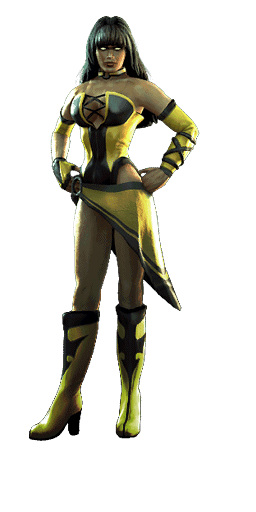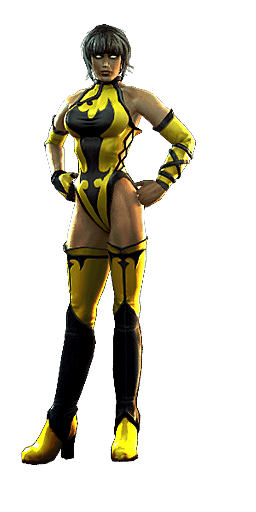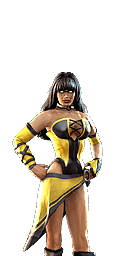 Kard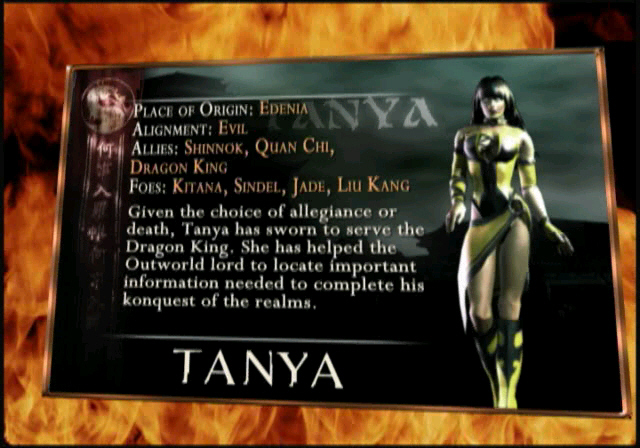 Movelist
Special Moves
Human Cannon Drill

F F 3

Air Fire Blast

D F 2

Surging Blast

D B 2

Split Flip Kick

D B 4

Find Me

U D 1
Finishing Moves
(Close) F D D D 1
(Close) U B F U 2
D D F U 3
Ending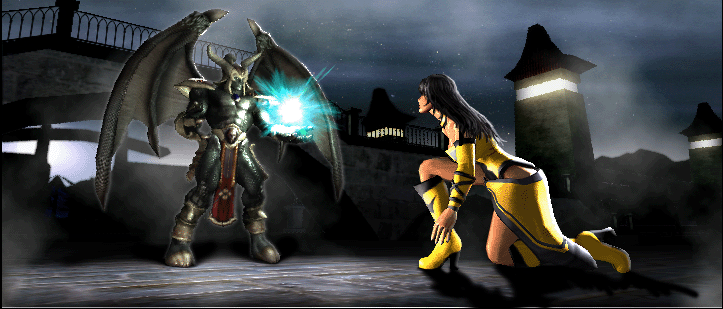 In Edenia, Tanya had located the ancient texts that described the process by which to fuse the Kamidogu into one. With this information, Onaga was able to create the One Kamidogu - a tool of unspeakable power.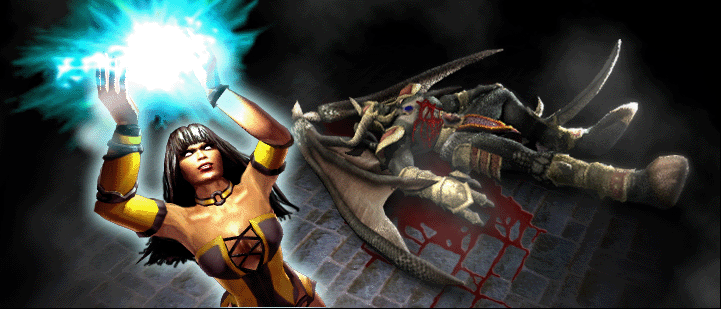 As the Dragon King was distracted, reveling in his victory, Tanya seized the opportunity to snatch the Kamidogu from him, thereby obtaining god-like power. She destroyed the Dragon King and became Ultimate Overlord of the realms.