Ultimate Mortal Kombat 3
Noob Saibot
Biography
Noob Saibot emerges from the darkest region of reality - a region known as the Netherealm. He belongs to a group called the Brothers of the Shadow, and worships an evil and mysterious fallen Elder God. His mission is to spy on the events taking place in the battle between the realms and report back to his enigmatic leaders.
Sprites













Movelist
Shadow Toss

F F HP

Teleport Slam

Dark Cloud Fireball

D F LP
Fatality 1:

B B F F HK
Fatality 2:

[BLK] D U RN
Animality

B F B F HK
Friendship

F F B HP
Babality

F F F LP
Stage Fatalities

F D F BLK
Brutality (Not available in arcade UMK3)

HP LK LP BLK LK HK HP LP BLK LK HK
Ending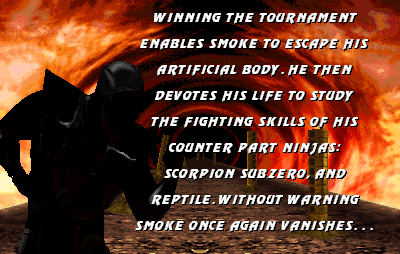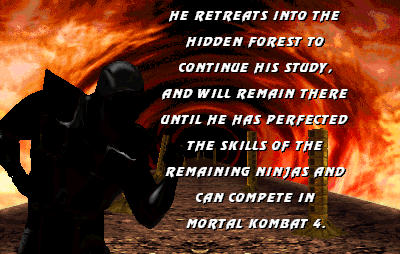 As you can see, this is Smoke's Ending with a picture of Noob, the pictures shown above are actually part of the game and were obtained with cheats.
Ending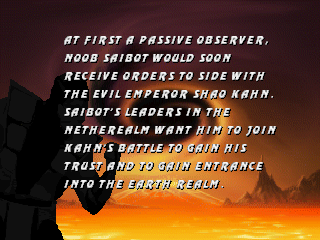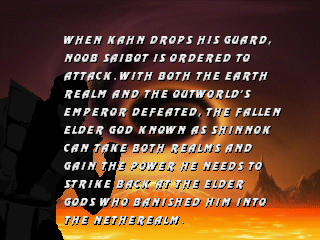 Cut-Out Picture